NYC Healthcare Summit: Multiple Panels (IN PERSON)
Moderators
Jim Redpath
Cypress Associates LLC
Managing Director
Mark Fleischer
Plante Moran
Partner
Taryn Stone
Ice Miller
Partner
Jim Redpath
Cypress Associates LLC
Managing Director
Mr. Redpath is a Managing Director of the firm and focuses on clients in the healthcare industry. He has worked as a mergers and acquisitions and corporate finance professional since 1990. Mr. Redpath has been engaged in over 75 transactions totaling over $30 billion in value and has a varied transaction experience, including sell-side representation, buy-side advisory transactions, joint ventures, strategic partnerships, restructurings, leveraged buyouts and fairness opinions. Mr. Redpath has also advised clients in private equity, public equity and debt financings.
Mr. Redpath's healthcare services sector focus includes Provider Outsourcing and Information Technology, Alternate Site and Outpatient Providers, Physician Group Management, Hospitals and Senior Living Facilities, Payor Outsourcing and Specialty Managed Care, and Specialty Pharmacy / Distribution. In addition to healthcare services, Mr. Redpath has experience in healthcare products sectors including medical technology, large cap and specialty pharmaceuticals, and early stage life sciences.
Prior to joining Cypress Associates, Mr. Redpath was Head of Corporate Finance for Ziegler Capital Markets. Prior to Ziegler, Mr. Redpath was Managing Director and Co-Head of Friedman, Billings, Ramsey & Co. Inc.'s Healthcare Investment Banking Group. Prior to FBR, Mr. Redpath managed the North American Healthcare M&A business at Deutsche Bank Securities, Inc. Prior to Deutsche Bank, he spent over six years as a senior healthcare M&A professional at Morgan Stanley & Co. Incorporated and at Wasserstein Perella & Co. Incorporated. Mr. Redpath began his career at Kidder, Peabody & Co. Incorporated after graduating from business school in 1990.
Mr. Redpath graduated with a B.A. degree in Economics, Magna Cum Laude, from Colgate University and received his M.B.A. with an emphasis in Finance from Harvard Business School. He holds Series 7, 24 and 63 securities licenses.
Mark Fleischer
Plante Moran
Partner
When I look back on my 30 plus years with the firm, my proudest accomplishment is leading our nationally recognized for profit healthcare (Commercial Healthcare) and consumer facing services teams that have unparalleled deep expertise with clients that include small start-ups to internationally recognized companies. A huge part of this success was developing a team that could bring outstanding service to these clients through each stage of their lifecycle. I work extensively with private equity funds and their portfolio companies, assisting them with acquisitions, entity structure, integration, and buy and sell side due diligence to help them grow and become best in class.
Around the office, I'm known for being approachable and having a practical mindset to problem-solving. I am also unfailingly focused on the professional development and growth of those around me. Our team has our clients' best interests at heart and can be counted on to find effective and creative ways to support them through strategic and operational growth.
The reason I entered this field is as true today as it was when I started — the continual variety of experiences and daily challenges to tackle. I wanted to work with great professionals and a diverse client base, and I'm fortunate to do so every day. I help people realize their dreams; whether it's my clients growing their businesses or my team achieving their career and personal goals. Their success is what fuels mine.
I'm a member of the AICPA, the Michigan Association of CPAs, and the ACG. I received my B.A. in accounting from Western Michigan University.
I'm also a firm believer in living a terrific balance of life. Outside of work, my priority is spending time outdoors with my family: traveling, photography, hunting, golfing, skiing, and boating brings us renewal and perspective.
Specialties: Commercial Healthcare (for profit healthcare), Consumer goods and services, private equity, transactions, multi-unit organizations, professional services, strategic planning strategy (crossed out specialties no longer exist on the website)
Fun fact: I once held a national Sports Car Club of America racing license, so don't be alarmed if you see me driving a bit over the speed limit: I'm a professional.
Taryn Stone
Ice Miller
Partner
Taryn Stone is a partner and chair of the Firm's Health Care Group, concentrating her practice on various aspects of health law. Taryn represents various providers and suppliers of health care services including hospitals, physicians, and medical device manufacturers on transactional and regulatory issues.
Her practice includes counseling clients on matters involving Medicare conditions of participation, Medicare and Medicaid billing and reimbursement issues, the Stark and Anti-Kickback laws and similar state laws, the False Claims Act, HIPAA and other state privacy and security laws, and state licensure laws and regulations. She is also a member of the Firm's Internet of Things (IoT) Group.
Taryn has represented many health care providers on a wide variety of matters including structuring complex health care arrangements under the Stark and Anti-Kickback laws, the formation, operation and sale of physician group practices, negotiating contracts, mergers and acquisitions, employment matters and other business arrangements between providers, manufacturers and other entities.
Previously, Taryn served as in-house counsel for a large, publicly traded home health and hospice company. Taryn also worked as a health care consultant for a national consulting firm helping clients develop and implement co-management arrangements.
Taryn graduated from Washington University in St. Louis in 2002 with a Bachelor of Arts. While at Wash U, she was captain of the Washington University Women's Swimming & Diving team. She received her juris doctorate, magna cum laude, from Indiana University School of Law-Indianapolis in 2005. While in law school, she was an articles editor for the Indiana Law Review, a volunteer in the school's pro bono program, a member of the Health Law Society, and a member of the Dean's Tutorial Society.
Taryn is admitted to practice law in the states of Indiana and North Carolina.
Panelists
Dan Lee
Comvest Credit Partners
Partner
Daniel Nauheim
Medrina
Chief Financial & Growth Officer
Donika Selenica McKelvie
HTLF
Managing Director, National Healthcare
Grace Totman
Capstone LLC
Vice President
Dan Lee
Comvest Credit Partners
Partner
"Dan is a Partner and serves as a member of the Investment Committee for Comvest's direct lending strategy. He is responsible for originating, structuring, and managing investments.
Prior to joining Comvest, Dan was a Senior Director with Dymas Capital Management, where he served on the Investment Committee. He was previously an investment banker at Salomon Smith Barney. Prior to getting his MBA, Dan began his career with Arthur Andersen and Heller Financial.
Dan received an M.B.A. from the University of Michigan and a B.A. from the University of Notre Dame."
Daniel Nauheim
Medrina
Chief Financial & Growth Officer
Dan Nauheim has spent the majority of his career in the financial healthcare space. In 2019, Dan joined National Health Rehabilitation (NHR) as Chief Financial Officer and quickly became an integral part of the significant growth and infrastructure advances of the organization. As CFO of NHR, he led a successful sell-side process that resulted in the merger with Integrated Rehab Consultants (now Medrina) in late 2021. Now Chief Financial & Growth Officer of Medrina, he spearheads finance and merger and acquisition activities for the organization. Formerly the Chief Financial Officer of Castle Connolly Private Health Partners (CCPHP), Dan oversaw all financial operations of the company, with a heavy focus on operations, strategy, and new business opportunities. Dan played an important role in the growth of the company of CCPHP's physician joint ventures, which grew by 200% during his tenure. Dan also served as a member of the company's M&A board. Prior to joining CCPHP, Dan was Assistant Controller at a venture capital firm focused on sports & entertainment. Previously, he managed healthcare finance for several prestigious hospitals in the New York City area such as NYU Langone Medical Center and Northwell Health. A Certified Public Accountant, Dan earned his MBA in Finance from Baruch College.
Donika Selenica McKelvie
HTLF
Managing Director, National Healthcare
Donika is a responsive and knowledgeable professional with a wealth of experience in national healthcare lending. Her expertise spans both operational and financing aspects of the industry, covering a wide spectrum of healthcare providers and sponsors. As a seasoned leader, advisor, coach, and motivator, Donika excels in forward-thinking approaches. She is highly respected for her ability to pivot as needed in this dynamic field. Currently serving as the Managing Director with the Healthcare Division at Heartland Financial USA (HTLF), Donika and her team provide national lending solutions across the entire healthcare delivery services continuum. Their offerings include term loans supported by real estate, cash flow-backed term loans, working capital, and innovative financial structures. Donika's goal is to empower healthcare providers to continue delivering top-quality care by serving as a meaningful and knowledgeable capital partner. Prior to her role at Heartland Financial USA, she held the position of Managing Director at Greystone & Co., where she specialized in providing comprehensive debt solutions for skilled nursing and seniors housing. Her expertise covered bridge loans, permanent HUD or Agency financing, mezzanine financing, and various other creative debt products. Donika's commitment to her clients is unwavering, making her the go-to resource for any healthcare financing inquiries.
Grace Totman
Capstone LLC
Vice President
Grace joined Capstone in 2021 as an Analyst on the Healthcare team. Prior to joining Capstone, Grace worked at a research firm analyzing healthcare policy for investors, focusing specifically on payer services and managed care.
Grace received a B.S. in healthcare policy and management from Georgetown University. Originally from New Jersey, she now resides in Washington, DC.
Jack Tawil
Medpod Inc
CEO
Jerry Pence
Balanced Capital Partners
Managing Partner
Jonathan Bluth
Brown Gibbons Lang & Company
Managing Director
Joseph Van Leer
Walgreens Health
Senior Director & Expert Counsel
Jack Tawil
Medpod Inc
CEO
Jack has more than 25 years of combined experience in the healthcare, retail and finance industries. Jack is the founder, Chairman and CEO of Medpod. Medpod is leading the way in the creation of a more efficient and well distributed global healthcare delivery system through the deployment of the company's proprietary and exclusive technologies. Medpod's purpose built Medical Access Points (MAP'S) coupled with its aggregated cloud based telemedicine and efficiency systems enable remote reimbursable healthcare on par with face to face visits. Medpod is backed by several leading healthcare companies including Henry Schein, Midmark Corporation, Horiba and Sovereign Health Systems.
Prior to founding Medpod Jack was the was founder, chairman and CEO of CheckUps, which pioneered Wal-Mart's convenient care program and became the largest operator with 23 locations across multiple states. Jack Tawil began his career in retail. He founded Swatch Express in 1990, and subsequently created Suisse American, a multi-national corporation with offices in Zurich, London, and New York. He has worked closely with some of the most renowned retailers in the world including Harrods; the famous London-based department store; and Faconnable. Additionally, Tawil was a partner in SRJ Financial Group, a New York-based broker dealer / investment bank as well as being a founding board member of the Convenient Care Association and Chairman of the Board of the U.S. Friends of Lirot – the leading funding source for vison research in Israel.
Jerry Pence
Balanced Capital Partners
Managing Partner
"Jerry brings over 25 years of experience in leadership, operations, private equity, management consulting, and investment banking.
He is the Managing Partner of Balanced Capital Partners, focused on leading the company's vision and culture, as well as deal sourcing and transaction negotiations. Jerry has acquired 12 companies with revenues totaling $1.6 billion, $137 million of deployed equity, resulting in over $1.1 billion in equity returned or an 8.4x cash-on-cash to investors.
Jerry has taken on a major leadership role in Sciata. As the Executive Chairman of Sciata, Jerry is responsible for creating the vision of the company, providing the necessary resources to execute its strategy, and ensuring the business operates following its core values and with proper pace.
Prior to forming Balanced Capital Partners, Jerry was the CEO of Bleuwave, a company that combined capital formation services with construction capabilities for facilities-based businesses seeking to grow. He was also the President of Longboard Asset Management before that, where he successfully restructured the company and put in place their new 5-year strategic roadmap. Jerry has also held positions as the Head of Private Equity at The Pivotal Group and Partner at Najafi Companies, as well as positions with Lehman Brothers and Merrill Lynch, focused on mergers and acquisitions. Additionally, for The Boston Consulting Group, he concentrated on strategy formation for companies in the technology, energy, and healthcare sectors.
Jerry serves or has served on the board of directors of Sciata, Network Solutions, Global Capacity, Direct Brands, Innovative Brands, Trend Homes, NxTV, Pan Am Education, and Longboard Asset Management, among others. "
Jonathan Bluth
Brown Gibbons Lang & Company
Managing Director
Jonathan is a Managing Director and a leader within BGL's Healthcare Provider Services and Healthcare Outsourcing & Information Technology industry teams. Jonathan has nearly 25 years of professional experience in the healthcare industry, with sell-side, buy-side, and capital raising transactions for physician groups, revenue cycle companies, diagnostics businesses, and various other specialty service providers.
His unique background provides him with a multidisciplinary perspective, enabling him to combine his consulting, corporate finance, and investment banking backgrounds to advise clients on how to overcome transaction obstacles and maximize value. He is a frequent speaker on healthcare M&A and was recognized by the Los Angeles Business Journal as its "Trusted Healthcare Advisor of the Year" in 2021 and 2022 and an "Influential Investment Banker" in 2018. In 2023, Jonathan was named a "Banking & Finance Visionary" by the LA Times.
-SPECIALTIES: Business Development, M&A, Corporate Finance, Strategy, Operations, and Performance Improvement
-SECTOR EXPERIENCE: Physician Groups, Providers, Revenue Cycle Management, Healthcare IT, Behavioral Health, Pharma Services, Medical Devices, Diagnostics, Life Science Tools, and Payer Services
-TRANSACTION EXPERIENCE: Buyside / Sellside Investment Banking, Private Equity Recapitalizations, IPOs, Joint Ventures, Management Services Agreements, and Vendor Negotiations
Joseph Van Leer
Walgreens Health
Senior Director & Expert Counsel
Joe is a Sr. Director & Expert Counsel leading the legal support of Walgreens's U.S. Healthcare division. He joined Walgreens in 2021 to lead day-to-day legal support for its growing healthcare business. In this role, Joe counsels Walgreens on transactional and regulatory issues as it continues to pivot into healthcare and value-based care. Prior to joining Walgreens, Joe was a Shareholder in Polsinelli PC's healthcare practice, counseling a variety of healthcare industry clients in mergers & acquisitions, transactional and regulatory issues.
Joe graduated the University of Illinois with a Bachelor of Arts in Communications and Political Science, and received his Juris Doctorate from Loyola University Chicago School of Law with a Certificate in Health Law.
Patrick Feeney
Pearl Medical
Founder & Chairman
Rebecca Springer
PitchBook
Lead Analyst, Healthcare
Rita Ratner
Farragut Square Group
Managing Director
Vladimir Andonov
Martis Capital
Managing Director of Business Development
Patrick Feeney
Pearl Medical
Founder & Chairman
Rebecca Springer
PitchBook
Lead Analyst, Healthcare
Rebecca Springer is PitchBook's lead healthcare analyst. Her coverage spans healthcare services and healthcare IT in both the PE and VC ecosystems. In particular, Springer's PE Healthcare Services Report is the industry's source of truth for quarterly deal flow trends. Her insights have been cited in numerous publications including the Financial Times, Bloomberg, and Forbes. Prior to PitchBook, Springer was a college lecturer at the University of Oxford.
Rita Ratner
Farragut Square Group
Managing Director
I am a refreshing, creative and execution-focused entrepreneur with a track record of building successful businesses in financial services and healthcare. Whether it was convincing senior leadership in a top 10 global investment bank to create a new division and have me be its leader 3 years out of college, to working for 12 years to help start and build what is now the marquee healthcare consulting name in the private equity marketplace, to successfully selling that business to the top healthcare law firm in the country, I see growth opportunities and make them happen.
Throughout my career, my calm, direct style and hands-on approach coupled with my unparalleled grit and relentless drive to help my clients get to where they want to go has driven my success. I believe that anything is possible and everything is negotiable. I harness that mentality to create new possibilities to best serve my clients, from senior private equity professionals to C-suite healthcare executives.
Vladimir Andonov
Martis Capital
Managing Director of Business Development
Vladimir is Managing Director of Business Development at Martis Capital. Prior to Martis Capital, Vladimir worked at Capricorn Investment Group as an Investment Analyst. Prior to Capricorn, Vladimir worked in Investment Banking in the Financial Institutions Group at J.P. Morgan. Vladimir received a BA in Economics and Political Science from Williams College and an MBA from the University of Chicago. He is a CFA charterholder.
Agenda
2:00 PM
Registration/Check-In
2:30 PM
Panel One: Healthcare Lending & Capital Markets Update
3:30 PM
Panel Two: Healthcare Technology Innovation
4:30 PM
Panel Three: Healthcare Regulatory Environment
5:30 PM
Cocktail Reception/Networking
Attendees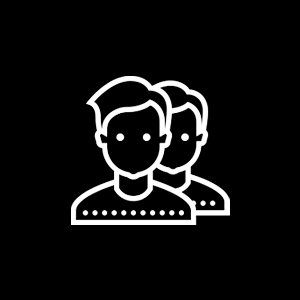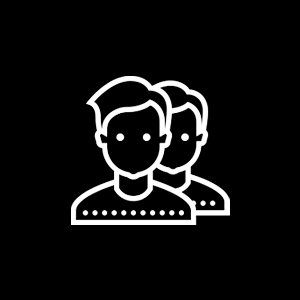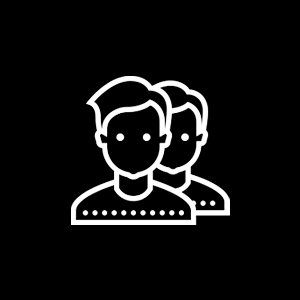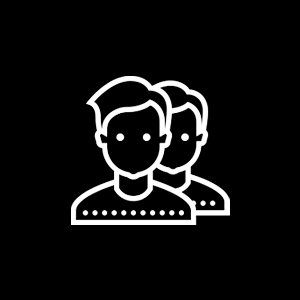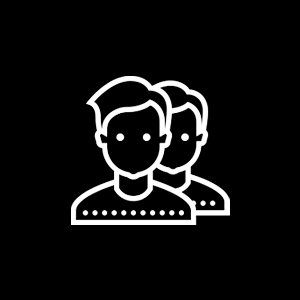 About
Opus Connect is looking forward to welcoming you to Part II of our Healthcare Summit featuring three consecutive afternoon panels followed by an evening cocktail reception. These panels will feature industry leading M&A professionals, and will focus on current trends impacting Healthcare. This exclusive IN PERSON event and will be hosted in NYC at Ice Miller LLP.
By signing up and attending this event, you hereby grant us the permission to capture and use photographs or videos of you during the event for promotional and marketing purposes. You understand and agree that these images may be used in various media channels, including but not limited to our website, social media platforms, and promotional materials. If you do not wish to be photographed or filmed, please reach out to an Opus Connect team member in advance of the event. Thank you for your understanding and cooperation.
**Registration includes attendance to afternoon panels & reception only.
Panel Topics:
Current Lending & Capital Markets Update in Healthcare
The Role of Healthcare Technology Innovation and its Effects on the Industry
Regulatory Environment in Healthcare M&A

Summaries & Speakers:

Panel 1: Current Lending & Capital Markets Update in Healthcare
With a focus on current healthcare trends, this insightful discussion will illuminate how lending and capital market conditions shape M&A activity, deal structures, and investment opportunities in the healthcare sector. The panel of industry experts will explore crucial topics, including the prevailing healthcare investment climate, access to capital for healthcare deals, the effects of rising interest rates on deal structures, and the identification of market opportunities and risks.
Moderator: Mark Fleischer, Partner at Plante Moran
Panelists:
Donika Selenica McKelvie, Managing Director, National Healthcare at HTLF
Dan Lee, Partner at Comvest Credit Partners
Jonathan Bluth, Managing Director at Brown Gibbons Lang & Company


Panel 2: The Role of Healthcare Technology Innovation and its Effects on the Industry
Technological innovation and the integration of artificial intelligence (AI) have become transformative forces within the healthcare industry. As the second panel of this healthcare summit, esteemed experts will delve into the current state of technology advancements in healthcare and discuss the profound effects they have on the industry. By understanding these emerging trends, M&A professionals can make informed decisions and capitalize on opportunities in this dynamic sector.
Moderator: Jim Redpath, Managing Director, Cypress Associates

Panelists:
Jerry Pence, Managing Partner at Balanced Capital Partners
Rebecca Springer, Lead Healthcare Analyst at PitchBook
Vladimir Andonov, Managing Director of Business Development at Martis Capital
Jack Tawil, CEO at Medpod Inc.
Patrick Feeney, Founder & Chairman at Pearl Medical


Panel 3: Regulatory Environment in Healthcare M&A
As healthcare M&A professionals come together to discuss current trends, this panel aims to provide attendees with an in-depth understanding of the regulatory challenges, compliance considerations, and legal complexities that shape deal-making in the healthcare industry. Attendees will gain valuable insights into the intricacies of the healthcare regulatory landscape and how to navigate it successfully in the context of M&A transactions in the lower-middle market.
Moderator: Taryn Stone, Partner at Ice Miller
Panelists:
Rita Ratner, Managing Director at Farragut Square Group
Daniel Nauheim, Chief Growth Officer at Medrina
Joseph Van Leer, Senior Director & Expert Counsel at Walgreens Health
Grace Totman, Vice President/Healthcare Policy Investment Analyst at Capstone LLC


Pricing (includes attendance to all three panels and cocktail reception only)
Members: complimentary
Non-Members (on or before Sept. 16th): $295
Non-Members (after Sept. 17th): $395

---
By Invitation Only
Opus Connect is a membership-based organization.
If you have any queries, please contact lena@opusconnect.com
*Opus Connect adheres to a strict no cancellations, no refunds, no application of registration fees to future events policy.
Qualified substitutions are accepted. To send a substitute, please notify lena@opusconnect.com
**Opus Connect reserves the right to refuse entry to prospective attendees
Date
Wednesday, September 27th
at
2:00 PM EDT
Location
Ice Miller
1500 Broadway
Suite 2900
New York, New York, 10036